CompTIA Project+ vs PMI CAPM: Which One You Should Choose?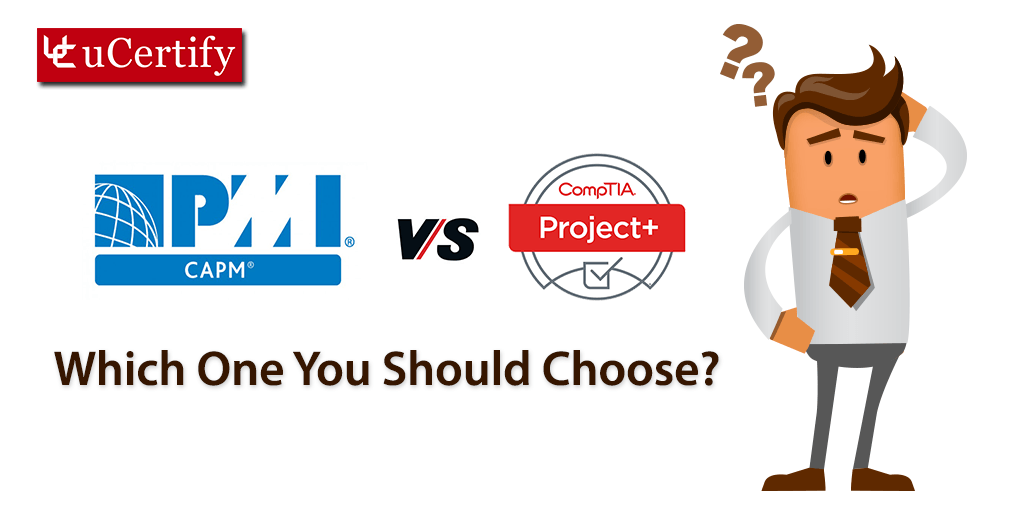 Recently, a lot of people saying that PMP is the ultimate project management credential. But as you know great things come after great hard work, same is the case with PMP cert, building up the experience and knowledge to be eligible to attempt this certification takes years of hard work, and perhaps some entry-level certifications. Among the ultimate stepping stones towards the PMP, there are two best options you should consider: PMI CAPM (Certified Associate In Project Management) and CompTIA Project+.
You can find CAPM a better option compared to the Project+ as it's developed by PMI, the organization that sets standards in the project management industry. But the good thing is that the Project+ is also based on the same PMBOK (project management body of knowledge), therefore, it covers the same objectives as the CAPM certification. So, what's the difference between these two credentials?
First, prerequisites. To be eligible for the CAPM credential, candidates need to have either 1,500 hours of documented on-the-job experience (approximately 9 months of full-time work) or 23 hours of project management classroom training. Project+, however, does not have these requirements. Both CAPM and Project+ require passing one exam that covers more or less similar topics.
The CAPM is a good option for professionals seeking a job in project management. But, it is not sufficient for a proper project management job because it is an entry-level credential. It is for IT professionals dealing with a number of project management aspects in their daily work, and need some project management training to work more efficiently.
Compared to the CAPM, Project+ certification program based on the needs and input from industry stakeholders, from leading IT companies to government organizations, education institutions, and so on. The best thing about CompTIA Project+ credential is that it targets the needs of project management with a special focus on the IT industry. For CompTIA Project+ certification candidates have to take one exam: PK0-004.
Many project management experts and certified professionals say that CompTIA Project+ is easier than the PMI CAPM certification which makes it somewhat less valuable than the CAPM. In spite of that, Project+ is just as good a stepping stone to the PMP, as CAPM. Yet, if you search for the entry-level project management credentials, many people mention that having the CAPM is an advantage while very few list the Project+.
Summing up, both credentials are definitely worth your attention if you are looking for an entry-level project management certification. The CAPM definitely has the challenge and edge to it, while CompTIA Project+ is more IT industry-focused, and this fact may come as a significant advantage to many candidates. You can prepare for the cert exams with the uCertify Courses.