7 Strategic YouTube Video Ideas for Every Stage of the Funnel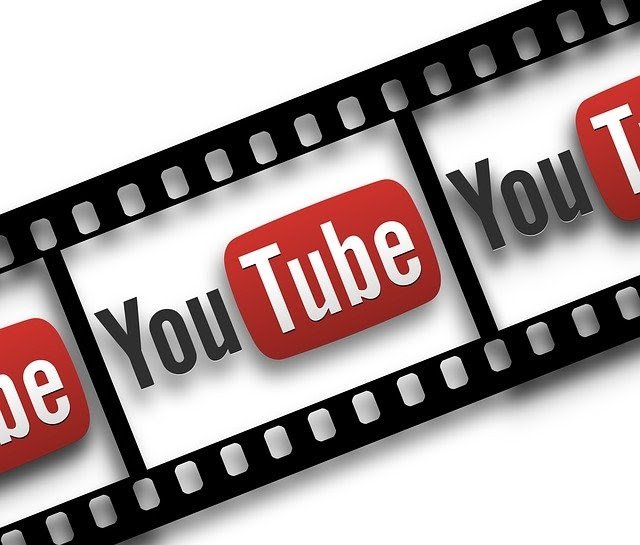 Date:

18 Feb, 2021

Category:

Study
YouTube marketing is a great way to collect leads and accompany them till the end of the funnel, and they convert. The great thing that fascinates me about YouTube videos is that you can both accompany your potential customer over the course of time with different videos and embed all the stages of the funnel in one single video! You can leverage multiple YouTube Video Optimization tools and techniques that enable you to increase your reach.
The key factor to optimize the stages of the funnel is after rich videos and the smart use of CTAs. In this article, you read about the content you should create for each stage and then choose an adequate CTA for each stage.
Before we even talk about the YouTube video ideas for stages of the funnel, let's see what the stages are!
As you see, your new visitors go through a journey before they convert into loyal customers who talk you up in their network. This funnel is designed after the diagram of the customer journey;
1. Keep Some Videos Under 3 Minutes
Keep some of your YouTube videos under 3 minutes. This is because the bounce rate for the first 1 minute is %20 and the first 3 minutes is %40. So you need to create some really rich videos for your YouTube channel with the goal of getting new viewers. These videos should be designed to target new audiences. If you are providing your customers on Instagram, a video that teaches them how to mass follow on Instagram is a great idea. It's rich, tempting, and can be presented in under 3 minutes.
These people do not know you well, so they don't click on your +15-minute videos. But an attractive title on a short video will tempt everyone to click and -3 minute video is too short to bounce! After you made sure your videos are of high quality, you must ask your viewers to hit the subscribe button with the little bell to be notified of your new videos.
2. Fix A Problem More Often
Now we assume a new viewer has subscribed to your channel. This is the time to nurture and attract your subscribers and prove you know what you are doing. Comparing famous services in detail can earn the trust of your subscribers. For example, Gramblr alternative.
What is the right CTA here? Encouraging them to watch another video of your channel [something related, of course]
https://www.youtube.com/watch?v=8P4Hi99hUJc
These are examples of YouTube ideas at this stage;
Hack and tricks videos

Tutorial videos
3. Collect Lead
You generated awareness, you had your viewers subscribe to your channel, and nurture your subscribers. Now is the time for lead generation. At this layer of the funnel, you must get the email address of your viewer in exchange for something valuable. These email addresses will be useful to convert.
Who says email campaigns are to use leads of websites only? You can use email campaigns to either convert customers or even nurture your subscribers. This is an example of how this YouTuber gets the email addresses of his subscribers.
https://www.youtube.com/watch?v=9UgZS2fA8MQ
Other than that, you can ask subscribers to follow you on other social media platforms as well. If you can't get the email address of your subscribers, subscribers do not find what you have offered valuable! In an Instagram-related niche, promising 1000 free Instagram followers trial in exchange for the email address is a good lead magnet.
4. Convert Your Subscribers
You are on YouTube and that is to make money. Now is the time to convert your subscribers to purchase your product or service. Here the CTA is to ask subscribers to purchase. There are tips to consider beforehand though.
Embed The Whole Layers Of The Funnel In The Video
You can't jump in and start promoting yourself. Embed all the layers of the funnel in your video and act accordingly. First, warm up your subscribers a bit, then show how you care about your customers, meanwhile educate subscribers something, and at the end offer them to convert! Also, note that 90% of customers use coupons in one way or another. So, to boost your conversion rate, apart from offering something valuable, share coupons and make your offer bolder.
Don't look too eager to sell and don't show up as a seller. If you want to promote your own brand, talk about how your product or service helps or has helped your customers. Don't forget in pr%80 on rich and pure content.
https://www.youtube.com/watch?v=G8U6nfFdY6I
5. Appreciate Your Customers
Make sure you mention the past event or sale and directly thank your customers. This not only expands brand loyalties and optimizes the conversion rate through every stage of the funnel, but also makes them not converted ones wonder. That keeps things interesting. At this stage, it is okay not to apply any special CTA.
6. Interact With Your Subscribers
Converted or not, interact with your subscribers. Don't just push your content to your subscribers, but also interact with them and let them reach out to you. To interact with subscribers, you can:
Go live

Reply to comments

Answer the FAQ in a video
The right CTA here would be to tell them to ask their questions in the comment section.
7. Advocate
Depending upon your niche, ask your subscribers to create UGC videos, and you share the top ones. Here you can ask your converted customers to talk you up here and there to share your videos with others.
Author's Bio
The writer is Zahra Zakipoor, a junior digital marketer and a travel freak who survived the quarantine during the COVID-19 pandemic. She is working with DMpro and Realtormate as a full-time writer.