14 Creative Valentines For Friends and Family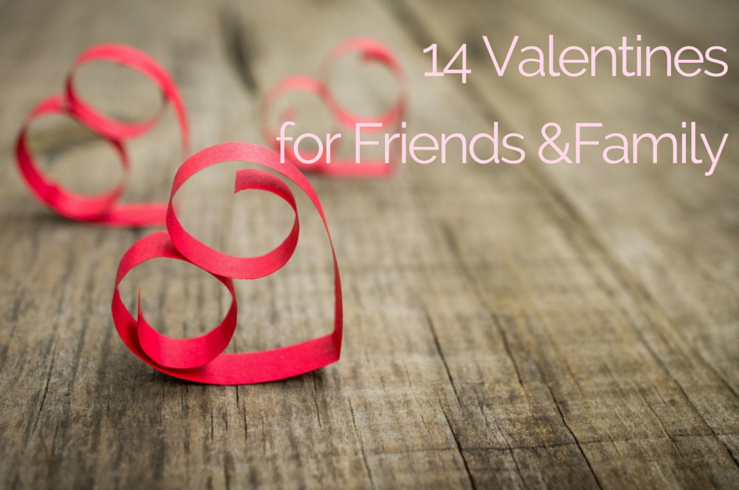 Date:

11 Apr, 2017

Posted by:

Leah Thurber

Category:

Writing
Clever Valentines - Feel the Love
With Valentine's day's fast approach many of you are probably scrambling around to find the people you love the perfect present. But let's be honest you always get them the same thing, a card, candy, and sometimes a toy. Why don't you mix it up a bit with our list of the most creative Valentines you could give.
1. Melting Heart Slime
This simple slime can easily be made at home with just a few simple ingredients. Popular with kids for being sticky, sparkly and gooey. You can even give it a lovely scent by adding some essential oils to the mixture. It will make your hearts melt.
2. Bath Bombs
Let the person you care about know that you think they are "The Bomb" with these lovely scented bath bombs. Easy to make and cheap, you probably have most of the ingredients needed for these beautiful scented hearts.
3. Make Tic Tacs into Tick Tocks
Turn a daily treat of Tic Tacs into a pleasant little valentine. Use some cleverly made labels to make sure your heartfelt message gets through.
4. Waterless snow globes
We all have that one friend who adores snow globes, why not give it your personal twist and make one yourself. Making a snow globe is very easy and fun to do. These wonderful knick knacks are known to be one of the most affordable projects to exist.
5. Valentine's Day Party Poppers
All you need are some cardboard tubes or rolls, candies, wrapping paper, and confetti. These party poppers are great fun for everyone. From your children to your friends, no one will be disappointed when they open these up.
6. Paper treat bags
These little bags are adorable, and anyone can make them, even your kids. All you need is glue, paper and filling and you'll be all set.
7. Sharpie mugs
Practical and so easy, send out love filled messages in the best way possible. Through a mug that they will never get tired of using. Just draw on the ceramic piece with a sharpie and toss it into the oven for a little while. You'll have a lovely hand decorated mug before you know it.
8. Heart Magnets
Sweet and perfectly practical. Simply make these adorable heart shaped magnets. All you need is air dry clay, glue, magnets, and your choice of paint colors.
9. Seed Starter
Plant the seeds of friendship. These adorable little planters are perfect for the friend or family member who loves to spend their afternoons in the garden when spring comes around. Plant anything from lovely flowers to delicious fruits and vegetables.
10. Hot Chocolate
Simply take a glass container and fill it with your favorite hot chocolate mix. To get the valentine's day feel from it, perhaps you should make a bag of heart shaped marshmallows to attach to it. Hot chocolate is a favorite treat for everyone because of how heartwarming it is.
11. Glitter heart cube puzzle
Lots of fun, especially for those who have little hands. This heart shaped cube puzzle features six different colors of hearts and can help your small child understand basic puzzles. All you need are plain wooden blocks and paints.
12. Bubbles
Tell your friends that they blow you away with a bottle of bubbles and some blow pop suckers.
13. Girls night in baskets
Give your girls friends a nice night of relaxing with a basket full of bubble baths, lotions, and their favorite tea.
14. Sparkling cider
Invite your friends and family on a wine tour or picnic. You'll be able to enjoy good times and great food with each other.
Valentine's day is probably one of the most popular holidays to date. This day is meant for showing others that you care about them. To make sure you have the time to spend with your families why not use our services to help you make the time?