5 Reasons to Attend a Virtual Job Fair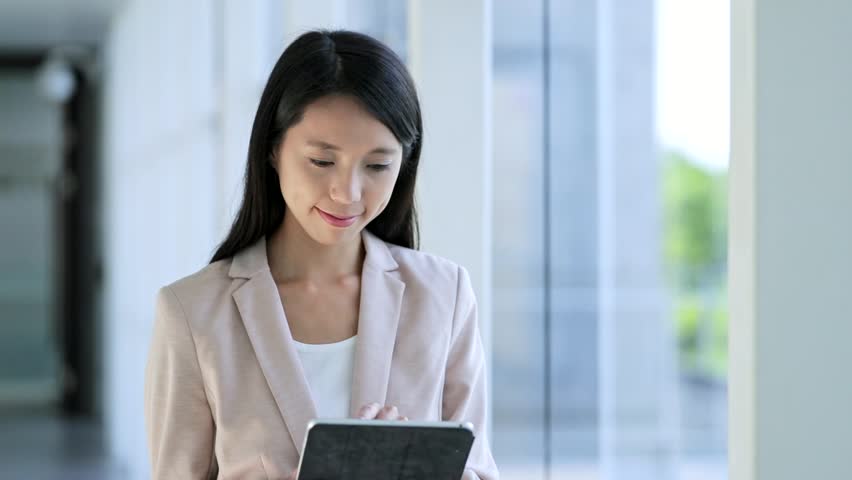 For the average job-seeker, attending job fairs and similar events can sometimes prove to be a hassle. Although most companies prefer to meet with a candidate face to face to assess them and their body language better, meeting with a multitude of companies at a job fair can prove to be a drag. Do you remember how many companies you met at your last Job Fair, or even what the entire conversation with all of them was about?
Will you be able to give your best standing in a noisy crowd of chattering candidates? You can forget about landing your desired job in such an atmosphere.
Additionally, there are many other issues with attending Job Fairs including geographic constraints. Perhaps your dream company will have their booth at a Job Fair in another country or city/area and you don't have the means to get there. Even if you do, there is still the matter of expensive travel costs.
This is why a Virtual Job Fair is the solution to all your problems.
What is a Virtual Job Fair?
A Virtual Job Fair is an online setting in which employers and job-seekers engage and interact in real-time, fast-tracking the hiring process. Candidates get to learn a lot more about employers while employers are able to screen multiple candidates in a more comfortable setting without distractions. These events can also be conducted for universities, where a multitude of companies can showcase their booths online and prospective candidates can pick the ones most suitable for them.
This virtual event involves employers and job seekers that can meet each other and interact using chat rooms, give or receive information through webinars and candidates can inquire about positions, work/office/company culture for better understanding. The main task here is to find the easiest and most affordable way to successfully host such a webinar.
Job seekers can upload their resumes and get matched with employers or simply browse through their booths and find job openings within their companies. However, like a physical job fair, a virtual job fair has a limited duration.
Let's further get into why you should attend a Virtual Job Fair instead of a physical one.
Submit Applications Instantly
One of the biggest sells of virtual events is being able to attend from the comfort of your own home. Similarly, candidates can search for jobs at a Virtual Job Fair that they want to interview with ease from wherever they are.
Online Job Boards serve the purpose of showing candidates a wide array of positions available in the companies present at the Virtual Job Fair. Job-seekers can navigate through this feature online and better understand the role they wish to fill with zero hassle.
After reviewing the job positions they have selected, candidates can submit their resumes and receive quick responses from prospective employers while maximizing interaction and engagement using chat tools.
Ease of Access
With the help of technology, tasks have become much easier in this era. Another perk of attending a Virtual Job Fair instead of a physical fair and harnessing the power of digital space includes candidates being able to attend any fair across the globe and drop their resumes at whichever company they desire.
Access is now not limited only to the area in which you live. New jobs, new opportunities can be accessed using this innovative platform outside of your city/area.
The case for recruiters is also similar. If they're looking to hire highly-skilled roles in narrow industries such as IT or Government Agencies, they're going to have to look for candidates with specific skill sets or certain certifications they may have, both in and outside the certain geographic area or location.
Furthermore, these certain individuals already have a very high demand in the job market hence won't be able to leave their jobs and come to another area altogether to apply for a job. And this is where Virtual Job Fairs would be of immense help.
These virtual career fair events can be held after traditional office hours, allowing candidates who are currently employed to attend live. You can also record the presentation and offer it via a link on your social channels or on your career site.
And the best part is you can do this all from the comfort of your own homes.
Cost-Effective
You know what costs money? Traveling costs when you go a long way to interview for a job. Know what's even worse than that? Spending your money and precious time only to not land the job. That's why it's always better to do your research and play the field through a Virtual Job Fair before actually spending those resources to go in for a physical interview.
No facing traffic, traveling costs or living expenses of a hotel in another area or city. Similarly, in the case of recruiters looking to hire top talent, this is also a beneficial option. Conducting a physical Job Fair in comparison to a Virtual Job Fair can prove to be more costly.
Although the costs of a Virtual Event can depend on the features a company is providing through that platform, it could still be less expensive when recruiters get to cut the costs of traveling and other expenses. To learn more about the cost difference between physical and virtual recruiting events, click here.
Ease of Connectivity
Virtual Event platform providers are unique and have their own sets of features to deliver to the recruiters, which will then be provided to candidates for improved efficiency, some of which include chat tools (i.e. Audio/Video/Text chat). Job-seekers can now connect with employers using chat tools embedded in the platform.
Queries from candidates to Employers can be answered quickly through these features and in turn, creates an interactive and engaging environment in the online setting.
Chatting with company representatives in real-time is better than dropping them a resume or mailing them and almost never receiving a response about the job/interview status. Not to mention that you can prepare your questions carefully in advance, which allows you to take advantage of the preparation beforehand and make informed decisions.
Understand the Company Better
Candidates can browse through the company booths showcased at the Virtual Job Fair and read the brief descriptions provided by them as well. This is to better understand what sort of company or culture they are wishing to associate themselves with.
Further information can also be accessed through collateral provided by the company that includes details regarding the jobs and opportunities etc.
Be sure to avail the opportunity of attending the next Virtual Job Fair. Who knows, you might be able to give a stellar interview for your dream job!
About the author:
Warda is a digital marketer specializing in Social Media Marketing and Search Engine Optimization. She is a proponent of virtual events and writes about them often. To read more from her, visit vFairs.