Best Books for Marketing Students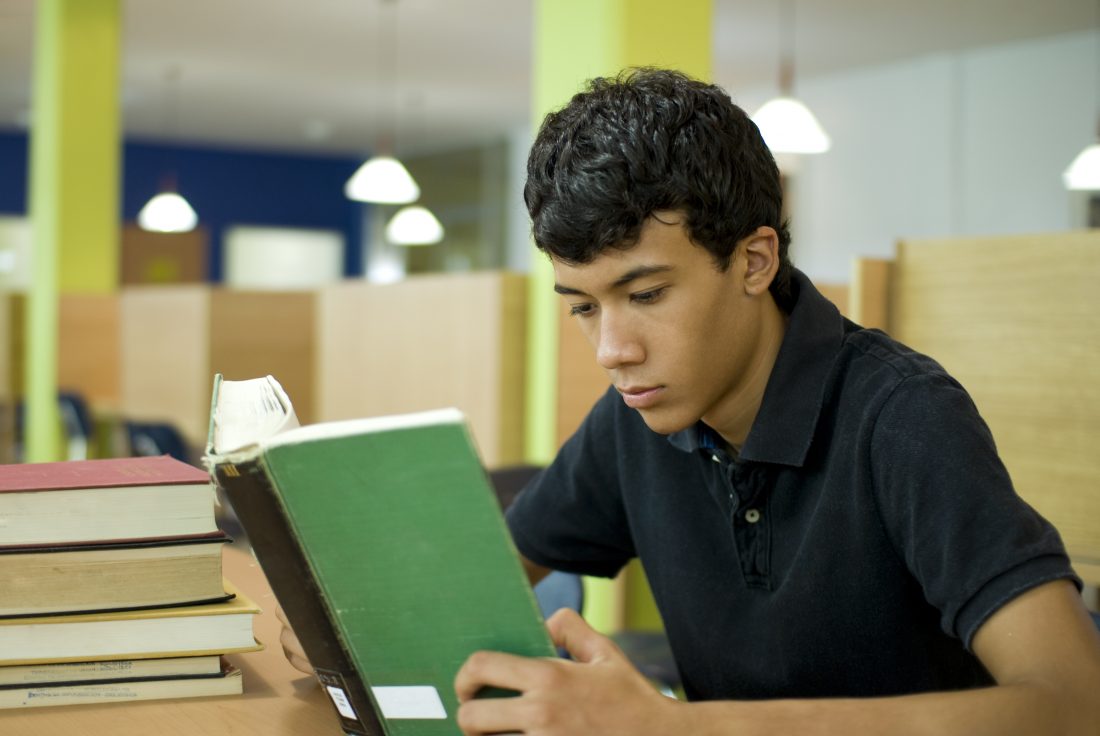 If you are a marketing student pursuing your MBA degree, or maybe you are thinking of being one then you should go to a book store to grab some interesting books about marketing. Keep on reading this article to find out which books you should purchase to build your marketing knowledge. If you are interested, you can also find books for Product Managers & Product Marketers here.
Whether you want to learn more about how to draw the market's attention like a pro or simple find out about how big companies such as Starbucks, Nike or Amazon develop their brand, I will give you the book you need.
"To Sell Is Human" by Daniel Pink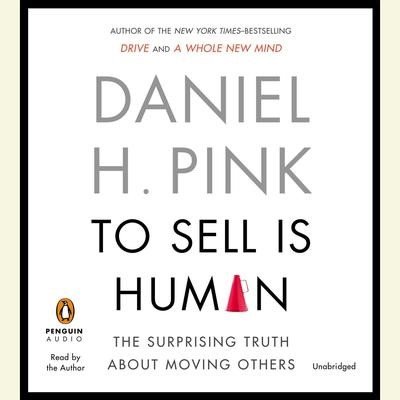 This book shows you that selling is an important part of your life and provides you with tools and methods to move other people. You will learn about the ABCs of sales in this book. It means Attunement, Buoyancy and Clarity. So the key of influencing other people is to get to know their perspectives and get through denial at any step of a buyer's journey and understand customers' problems and give them solutions.
One of my favorite quotes from the author is "Anytime you're tempted to upsell someone else, stop what you're doing and upserve instead."
"Influence: The Psychology of Persuasion" by Robert Cialdin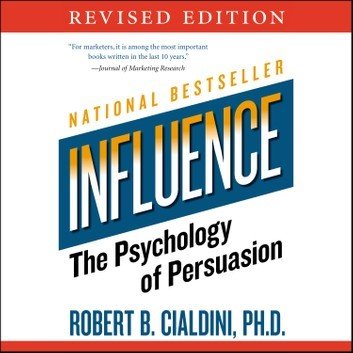 In this book, Dr. Robert Cialdin - an expert in the field of influence and persuasion explains the psychology of why people say "yes" and how to convince people by applying this knowledge. Dr. Cialdin provides many case studies in his book to prove his point and he writes in a witty and informative style. He shows what will make people change their behavior. Anyone who wants to broaden their knowledge in marketing cannot miss this book.
Dr. Cialdin provides 6 universal principles, how to use them to be a master in persuasion and how to protect yourself from them. Here are the 6 principles mentioned in the book: Reciprocation, Commitment & Consistency, Social Proof, Authority, Liking and Scarcity. Read this book right now to understand all these principles and how to follow them effectively.
"Killer Facebook Ads" by Marty Weintraub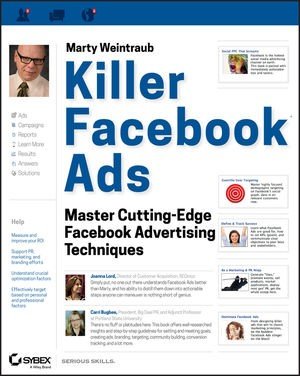 One of the most effective way of marketing is using Facebook ads because Facebook has exploded to a community of more than half a billion people around the world, making it a deliciously fertile playground for marketers on the cutting edge. It's a great method for both direct marketing and SEO. Marty's book was highly recommended when it's released in 2011. Until today, this book is still useful even when the interface has changed considerably. If you want to study about psychographic targeting and interest buckets which are both vital for campaign ROI.
"How Brands Become Icons" by Douglas B. Holt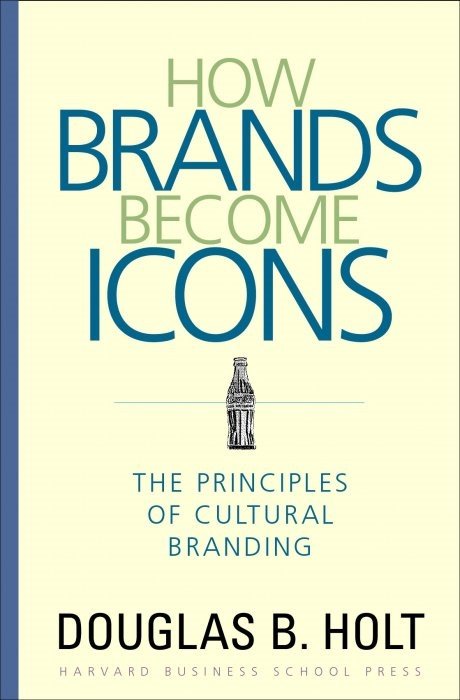 If you've ever wondered how big brands like Coca - Cola, Nike, Budweiser become so iconic, then this book is definitely for you. In this book, Douglas Holt - an associate professor of marketing at Harvard Business School, shows that iconic brands do not develop their brands based on traditional branding methods like focusing on benefits, brand personalities and emotional relationships but they use a set of "cultural branding" principles instead.
In this book, the author shows that even the most successful iconic brands have appeared more by intuition and serendipity than by design. After reading this book, you can follow the principles behind some of the most successful brands to know how to make your brand iconic.
"How to Win Friends & Influence People" by Dale Carnegie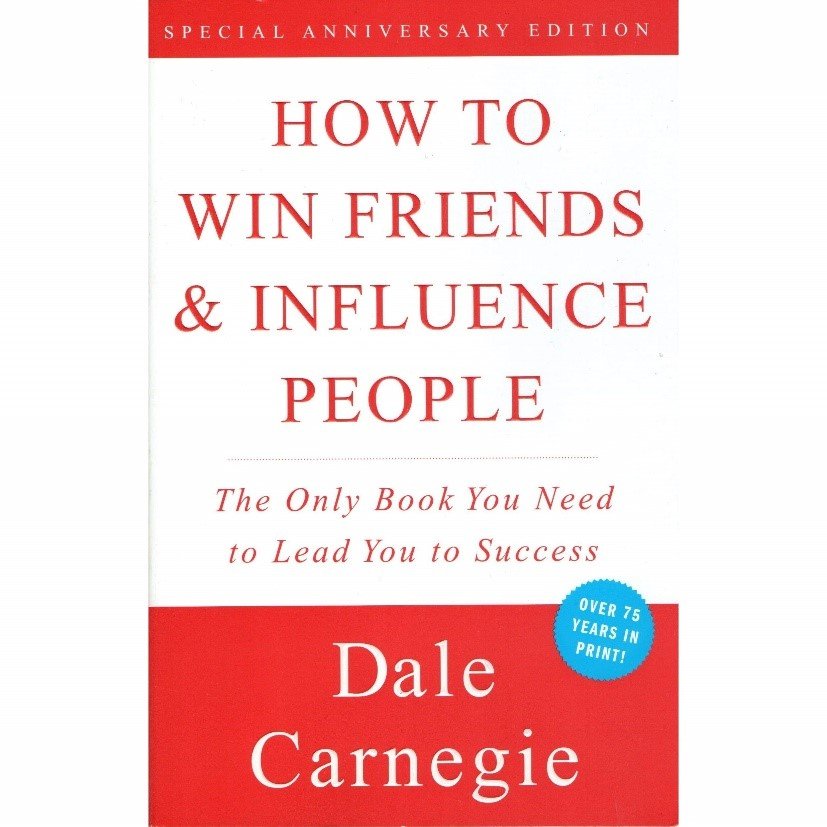 You may think this book is more like a self-help book but to me, it contains many things you need to know about marketing. In this book you will learn how to convince others to do what you want through communication - this is exactly what people need to do to grow their business.
This book give you many amazing tips on how to get people to like you. For examples, smile instead of criticizing people or tell them that they're wrong because it will leave a bad impression. You can apply all these tips to marketing and sales.
"Pour Your Heart Into It: How Starbucks Built a Company One Cup at a Time" by Howard Schultz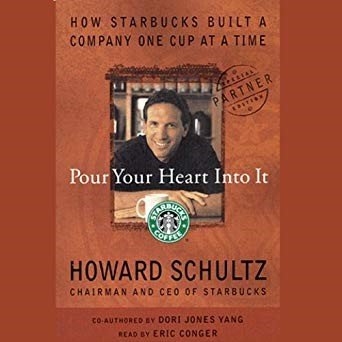 This book is recommended by Howard Schultz - Starbucks's chairman and CEO, telling the story about how he and his team developed Starbucks from 11 small Seattle, WA based stores to nearly 30000 stores all over the world and become the national business phenomenon today.
To grow the business, Starbucks counted on creative marketing method and developing a brand that employees and customers will want to be included, which Schultz indicates throughout. He shows that the main problem they had to deal with was having to make customers see the joy that high-quality coffee brings. To achieve this, they had to have a careful targeting marketing campaign, which they succeeded.
However, the author mentioned that the most important thing is still investment in high quality - focusing in both high quality product and people over any other aspect. If you want to find out the key of the most successful companies in the world, this book is perfect for you.
"Amazon: How the World's Most Relentless Retailer will Continue to Revolutionize Commerce" by Natalie Berg and Miya Knights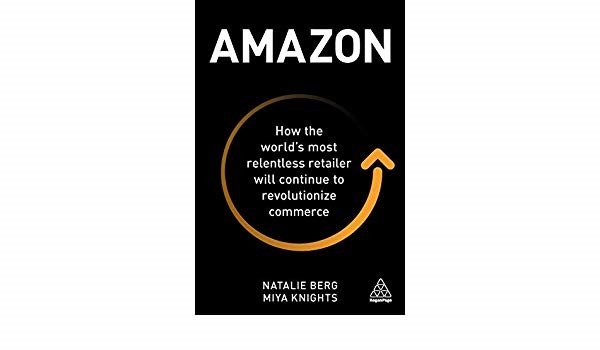 This book shows you how big companies like Amazon, Berg and Knights become one of the major players in online shopping. Industry leading retail analysts have done a lot researches to release this book to show you the lessons learned from the firm's unprecedented rise to dominance along with the influence this has had on the larger retail market.
This book is ideal for you if you want to learn from the top retailer. Also, this book is available on Amazon if you want to purchase it now. You can check out Amazon coupon codes and discount at Couponupto.com to save money.
"Shoe Dog: A Memoir by the Creator of NIKE" by Phil Knight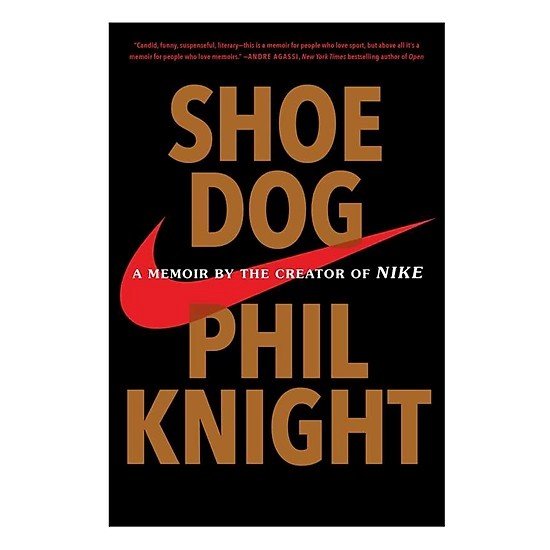 This book contains insightful pieces of leadership advice like "don't tell people how to do things, tell them what to do and let them surprise you with the results" along with amazing marketing methods. Shoe Dog is an interesting insight about the decisions that made the iconic company, Nike. For instances, the founder of Nike didn't promote shoes in traditional way like other companies but he gain attention by publicity through athletes. That's how they become famous very quick. If you want to purchase shoes then Nike is definitely a good choice. You can visit coupon sites to get Nike coupons and promos too.