Important Things to Include in Your Resume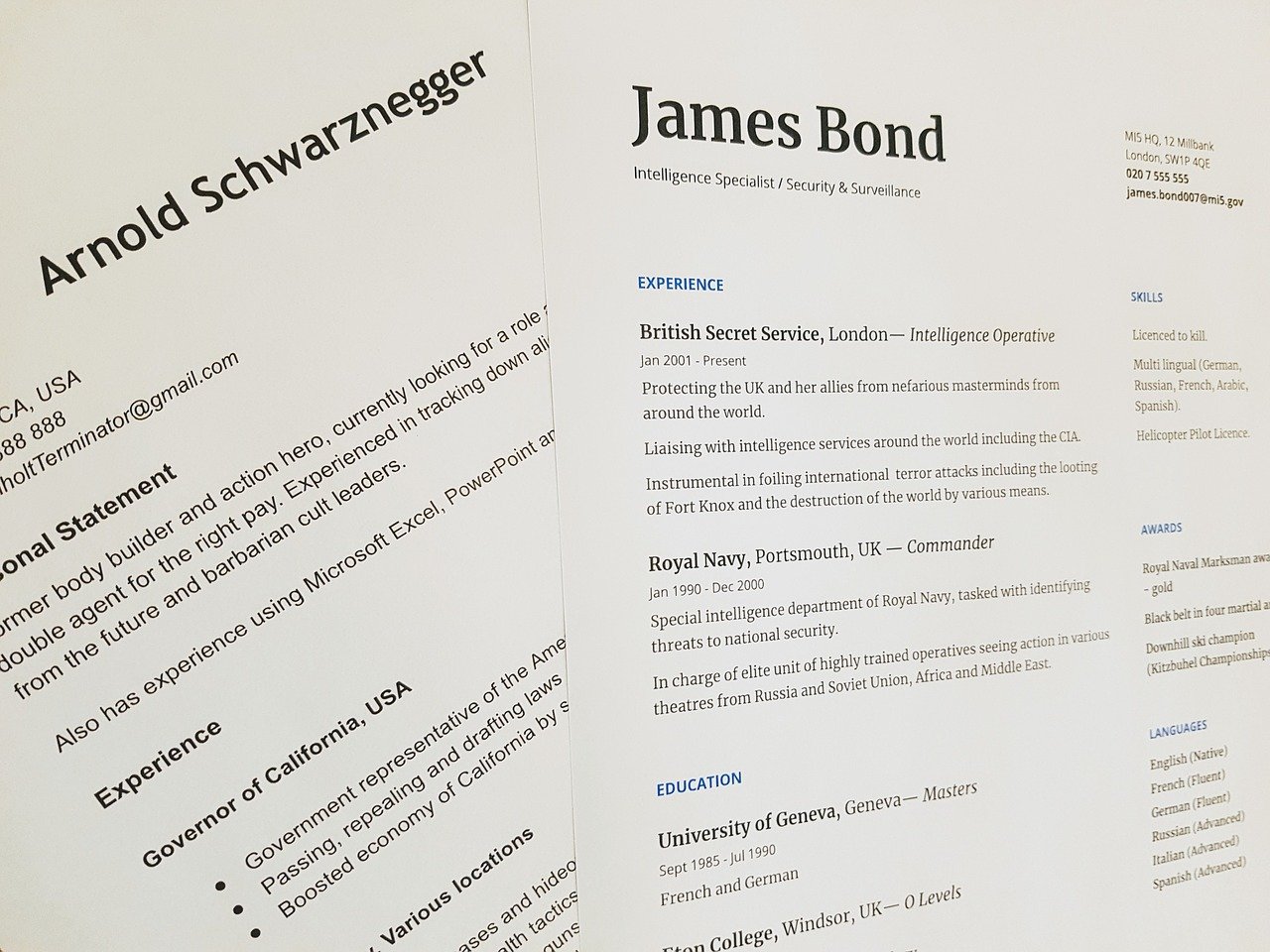 Date:

19 Dec, 2019

Category:

Writing
Applying for a job is surely one of the most important stages of anyone's life. There is no denial in the fact that your communication skill, personality assessment results, and experience is surely going to matter when you apply for your job. But every detail about you will be summarized on one or two sheets of paper which is known as a resume. And this is why a resume builder will be one of the most important tools when you apply for a job.
It doesn't matter how reputed your college or university was, how much knowledge you have if your resume will be poorly written then everything will astray. This is why you should always focus on resume and come up with a well-written resume. From font size to layout type, there are many things to look at while writing a resume but you should also not miss out on important things that an ideal resume should have. So, let's take a look at some of the important things that you should always include in a resume so that you can maximize your chances of getting selected for a job profile.
Job experience
One of the most important things that you should never forget to include in your resume is your job experience. If you will not mention your employment history in your resume then it will become quite difficult for the potential interviewer to know how good you are. Y
You will always need to show a track record of reliable career experience in order to show that you have already worked in the field and have ample amount of experience to deal with the challenges that will come along with the job. But it is also not important to include every job you have ever had. Part time jobs or jobs with no relevance should always be kept away from your job experience section of the resume.
If you have a long list of jobs then you should mention the ones where you have achieved excellence or the ones where you were working with a popular and reputed company. The key to adding job experience successfully in your resume is to highlight the positions that will demonstrate an excellent track record of your previous jobs.
If you have a relevant volunteering experience, you can put it right under the job experience section. Listing out all your achievements will make you more attractive in the eyes of a potential employer.
Career objective
For many people, adding a career objective is optional but you should know that a clear career objective can leap ahead of the other candidates applying for the job. A clear and well-defined career objective can add weight to your resume. But writing a unique career objective that stands out from the crowd is surely an art. It is one of those sections of a resume where you have to make the most impact by using a two- or three lined sentences.
If the career objective of your resume is poorly constructed or matches with others, then you will end up distracting the attention of the employer. And if you will not include a career objective then the employer will think that you are not sure about what you are expecting from your career or job profile.
By reading a career objective, employers are able to know what you can do for their business which others can't. After your name and address, the first thing that an employer looks at is the career objective and that's why you can make a good first impression by writing a good and well-defined career objective.
Education
The education section of your resume is a very important part as it lets the employer know about your exact qualifications. The best way to summarize your education in your resume is to make a separate section for school/college/university, year of passing out, name of the degree and your marks. This is one of the best ways to include your qualifications in the resume. You should always tailor the education section of your resume according to your specific needs. By structuring the education section in the right way and by adding the right information, you can impress the employer and even secure an interview.
In addition to the above mentioned sections that should be included in your education section, you can also add the address of your school/college/university. More detailed information about your qualification will leave a good impression on the employer. But never include wrong information in your education section in order to impress the employer because, in the end, everything will be checked.
Certificates and credentials
If you have got any type of special certification and credentials apart from your regular degree then you should include it in your resume without any second thoughts. This section should be included just below the education section and should be mentioned in points. But you should never include acronyms of those certificates that are not relevant to your job.
For example, if you are applying for a backend operation job then including a certificate of rock band show is not going to work. While on the other side, if your job includes dealing with international clients and if you have a certificate for international languages then it can work like a magic wand for securing the interview. Include the year and name of the certificate along with the institute or group which has given you that certificate.
Also, don`t forget to mention any volunteer projects you took part in. These any needed to show that`s you`re not only interested in improving your hard skills but pay attention to soft skills too.
So, these are some of the most basic things that you should never forget to include in your resume. If your resume is missing any of the above-mentioned things then it will put a bad impression on the employer.
---
Author Bio
Saurabh Gupta is currently working as a senior content writer at MyQBHost, a QuickBooks hosting provider company and the two things which matters the most to him is technology and writing. Cloud computing, Artificial intelligence and cybersecurity is what he loves the most.