Career Opportunities Offered In Computer Programming Field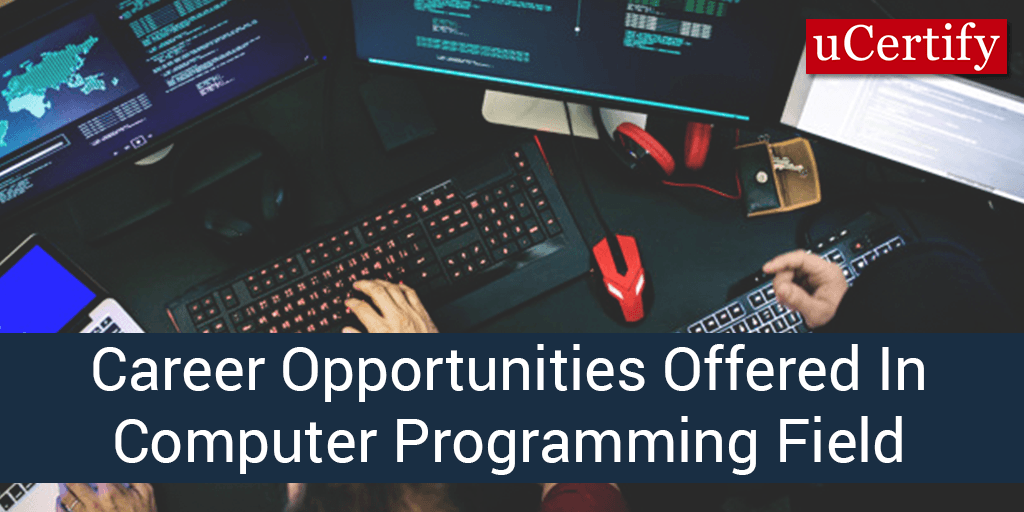 The computer programming field has emerged as a great area of innovation, research, and opportunity in the last 2-3 decades. This field has an endless number of career opportunities and is constantly growing. All organizations demand software engineers, programmers, and developers all across the world. If you are thinking about building a career in computer science then this is probably the best time to do it. There are numerous options available for you to pursue in the world of computer programming. So, whether you like writing code, develop solutions for an everyday application like a mortgage payoff calculator, or using your programming knowledge to help drive overall business decisions, there are computer programming jobs out there.
Let's learn a little bit about some computer programming job roles so that you can choose the best for you.
Computer Hardware Engineer
Computer Hardware Engineers are responsible for designing, developing, and testing computer components. Computer hardware engineers must have the perseverance to perform comprehensive tests of systems to ensure the hardware is functioning properly. Surveys have shown that Computer Hardware Engineers earn a median income of USD 115,120.
Computer Network Architect
Computer Network Architects design, implement and maintain networking and data communication systems. They also take care of the required data sharing and communications for organizations. According to the surveys, Computer Network Architects earned a median income of USD 104,650.
Software Developer
Software Developers create software programs for performing specific tasks on computers and various mobile devices. They perform various tasks from development to testing and maintenance. The average salary offered to a Software Developer is USD 101,7902.
Database Administrator
Database Administrators develop and improve data resources to store and retrieve critical information needed for users. They need to have problem-solving skills to correct any malfunctions in databases and modify systems according to users' demands. According to surveys, database administrators earn a median income of USD 87,020.
We offer comprehensive courses that will teach you the skills and knowledge that will help you kickstart your career in this field. Get yourself enrolled in any of our courses and get a step closer to your dream job.