The Ultimate List of Good Paying Jobs for College Students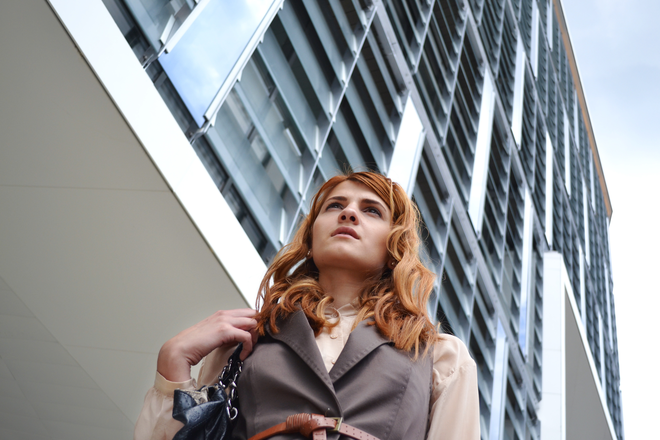 Date:

19 Feb, 2018

Posted by:

Leah Thurber

Category:

Writing
The majority of college students are relying on grants and loans for a lot of their costs. And there are all of those extras – clothes, personal items, supplies, parties, late-night food delivery, weekend road trips, travel to and from home if out of town, and more. For many, all of this means a part-time job while in school. At the same time, it's pretty disheartening to put on a uniform and man the drive-up window at some fast food place for minimum wage – often as low as $7.25/hour.
Are there Good-Paying Jobs for College Students?
The answer is yes, of course. There are many good jobs for college students if they know where to look. To ease your search a bit, here is a list os what jobs are good for college students, jobs that pay more than minimum wage and that, in many instances, allow flexibility of typically have hours that will not conflict with class attendance requirements.
Year-Round Jobs
There are numerous jobs that you can get throughout the entire school year and, if you stay in town during the summer, will literally be permanent. Even if you leave for the summer, an employer who is impressed and finds you valuable will probably re-hire you again in the fall.
Bartender
Once you turn 21, this is great option. You will work mostly nights and weekends, during non-class hours. And the hourly pay can be a good amount above minimum wage – an average of about $9.00/hour. Add to this a decent amount of tip money, and you have great part-time work.
Tutor
Technology has really opened up this field. Not only can you tutor local elementary and high school students, but now there are tutoring positions that are fully online. You will probably want to focus on your major field if you do tutor. These are also good jobs for graduate students who can tutor undergrads in their fields of study. Tutors can earn anywhere from $16 - $20 per hour, either working for themselves or with a national or international tutoring service. Actually, if you can't find any online classes. You can use social media websites to promote yourself and take some students. Among all the social media platforms out there, YouTube is the best place to publish tutorials. But since getting subscriptions on it is a bit hard, you can link Instagram to YouTube to make your own followers.
Handyman Service
More than one college student has earned great money hiring out as a handyman. In fact, partnering with two or three others and setting up a small business can be very lucrative. If there are senior citizens in the surrounding community, these are the people who are most likely to need to use handymen. You can charge whatever the local economy will allow – research it and undercut other handymen by a small amount. You can make $15-$20 per hour, if you know how to fix and improve stuff.
Night Hotel Desk Clerk
If you can stand working 2nd shift, say 4 to midnight, you will find that, after 6 p.m., things get pretty quiet. Guests are checked in by this time. Unless they have an issue, they are not calling the front desk much. These can be good jobs for first-year law student who needs uninterrupted, quiet time to read that pesky case law.
Telescribe
Medical jobs for college students are not that prevalent. Working part-time in a nursing facility or a hospital will not pay well. However, being a scribe will. Basically, you are going to be typing what doctors dictate, either during office visits or into recording devices for future transcription. The cool thing about this for pre-med students is that they will begin to learn medical terminology and information about certain patient illnesses. Many of these are online jobs for students, which is great because it provides the type of flexibility that students often want.
Freelance Writer
Superior writers are a minority among college students and in the adult world too. That's why there are so many freelance writing jobs available for them. If you know your writing skills are great, decide the type of writing you want to do – lots of options. You can write essays and papers for fellow students or with a writing service. If you are creative and engaging in your writing, then writing blog and social media posts for a digital marketing agency can be lucrative. As long as you can meet deadlines, you do have flexibility in this position too. These are often good jobs for psychology students, especially if the writing is in content marketing.
Translation Jobs for Students
If you are an international student who is fluent in your native language and in English, for example, then you can sign up with an online translation service, take their qualifying tests, and take as little or as much work as you want. The pay is good, even on a part-time basis.
The Real Estate/Mortgage Industry
Here are some great jobs for law students. Getting a public notary license and studying up on loan documents can land you a part-time job as a remote closer. You work for mortgage or title companies and go to people's homes to close their mortgage loans. You will need to be able to explain each document to the borrower. Among other options, there is a real estate virtual assistant who works closely with professional real estate agents.
Remote Computer Repair
A lot of retailers, like Best Buy, after some skill assessment, hire talented IT students as a part of their computer repair departments, both in-house and remotely. If you work remotely, you will need to be bonded, but most retailers take care of that fee. Again, you can pick and choose your gigs, and that gives you great flexibility.
Startup
Another option you may consider is starting your own venture. Surely, it is a time and effort-consuming path but the experience earned is definitely worth it. Among popular startup options, you can find an online store selling clothing. To get things started, offer your customers T-shirts with creative and funny prints.
And if your budget is not that big, learn more about the T-shirt dropshipping management method which will allow you to save on equipment. Not sure what your startup is all about? It's always a good idea to turn to professionals like those at Startup Norfolk who inspire a whole new generation to set up new businesses.
Winter Jobs for College Students
There are a number of seasonal jobs for college students, and you may want to look at each season and what is available. Here are a couple of jobs just for winter.
Tax Preparer
Here are great jobs for accounting students, once they have completed some of their higher-level coursework, especially tax accounting. Either working for a large nationwide firm or marketing yourself as a solopreneur there is always a large pool of individuals who have no desire to do their own taxes. Large companies and even individual accountants charge a hefty fee for their tax preparation services. You do not have your degree yet, so you charge less and build up a small clientele. Happy customers will recommend you to others.
Holiday Jobs for Students
Winter breaks are now long – and they span at least two week before Christmas and two weeks after. Retail is a great holiday part-time job. People are also looking for house cleaners during this time, and restaurants add staff as well. Caterers also hire extra staff during the holidays, and that can be kind of fun, and the major field of your education doesn't matter at all. You can also check student discounts on couponkirin/
Summer Job Ideas for College Students
If you are home for the summer, you obviously want to spend that time working and stuffing you bank account with money for the next year is always a good thing.
Lifeguard
You need certifications for this, but if you are a good swimmer, go for it. While pay used to be terrible, it has improved, and the social life with other lifeguards and college students who are working other jobs will provide an opportunity for a social life.
Landscaping
This job does not pay as well as most others, and yet it can be fulltime for the summer and that is a good thing. Plus, it will keep you in shape!
Paid Internship
If you have completed your first two years of your 4-year program, it is definitely time to think about internships. Summer is a perfect time for theses, and many with large enterprises are paid. You will have to get yourself organized and start early, however, because these are highly competitive. You will want to do a lot of research on what is available, and then pursue them with a passion.
And if you choose to combine the benefit of earning extra money for college students during your free time with the joy of visiting a new place, make sure you have your residency abroad best bucket list to help you fit in and settle quickly. Don't forget about travel insurance, too.
Student Resume for Summer Job Opportunities
Whether you are looking to land an internship or a summer job that is related to your major, there will be an application process, and that will include creation of documents that will present you are the best candidate. This documentation will include at least a cover letter and a resume.
Cover Letter for Student Job Opportunities
This will not differ greatly from almost any cover letter that is written to accompany a resume. You need to be brief, indicate your extreme interest in the opening (position or internship), and indicate that you have the skills, the knowledge, and the enthusiasm for this position.
That Resume
You have an amazing number of options as you craft your resume. There are websites that offer templates for you to use. And there are resume writing services that range from pretty poor to exceptional. If you do use a service, make sure that it has a solid reputation and that you will receive a product that is customized just for you. You need to stand apart from the "competitors," and one of these ways is outshine on your resume. Don`t forget to include any volunteering projects you took part in. They are a great opportunity to show your vast interests in different spheres.
The Interview
If you are lucky enough to earn an interview because of your paperwork, prepare, prepare, prepare. Do some research on the typical questions you will receive and practice what your answers will be. Your university career placement office should have lots of material on interviews for you – use this material plus what you can find on your own. Research the organization, so that you know it's a mission, it goals, and it challenges. You want to go in to that interview able to talk about what value you can bring to that company.
And that offer? Well, then it's time to celebrate
Given that the average college student leaves a 4-year college program with about $35,000 in debt, anything that can reduce that debt and make your college years more comfortable is a plus. Getting a part-time job can accomplish both of these things. And if you can find one that offers more meaningful responsibilities and, best of all, relates in some way to your future career, you have an ideal employment situation.