5 Things the Top World's Entrepreneurs Refuse to Believe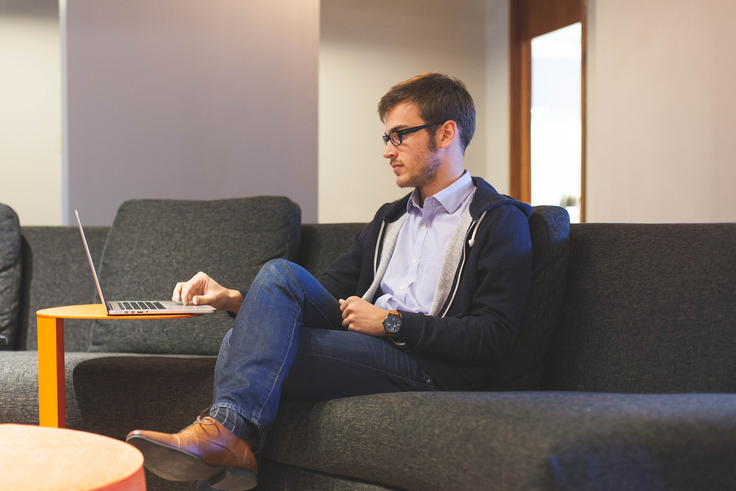 Date:

19 May, 2016

Posted by:

Emily Brown

Category:

Study
Your business plan is in place, your team built a perfect website or you had it developed by a specialized web design agency, you have a product that you know will service the needs of your client base, you`re ready to embrace technology whether it`s machine learning in warehouse or a drinking water filter for a coffeeshop. So, what's wrong? "Why isn't anyone grabbing up our services?" you may ask. You check you sites analytics and no-one is visiting yet, and it's been a whole week!
Don't panic! Entrepreneurialism comes with having skills to make it work. Have you ever watched the movie about how Facebook got started? The Social Network is intriguing. It shows how the beginnings of a business can be a daunting experience, and shows us that no matter how much we want our services to sell, without some of the qualities that Mark Zuckerberg had the courage to use, we may not be using one the world's biggest and most successful apps today.
Take a few of these suggestions of what top entrepreneurs refuse to believe, and put them to work today. What you don't use today, put to work tomorrow.
Entrepreneurs Do Not Believe in Giving Up
Along with don't panic, do not give up. Getting customers to want to be your customer, is going to take persistence day and night. Top businessmen do not take a break, or vacation days. Your business is your baby. That baby needs constant care until you are able to hand it over to your employees, and even then you must be hands on and it's your face that has to be seen through every aspect of your company. You must be the earliest person on hand to nurture, change things that are not working, and be able to tweak every crevice of the business so that everyone that you come in contact with knows your brand. There is a saying that "the early bird catches the worm", but he probably had to push a lot of birds out of the way to get that one worm. Make calls, call back, give away something that you think your fans need. Without spamming them silly, because you do not want to be a pain in the ass, be persistent with your friends and ask that they push your brand through social media on their pages. Entrepreneurs do not believe in giving up. Persistence is not innate, it is a skill that is learned, so get to it.
Entrepreneurs Don't Believe They Are Alone
In the movie mentioned earlier, there is a scene where Mark Z. and several of his college mates are setting up numerous computers. Each of those individuals came to the table with a skill-set. The service you offer may be one that can be done alone at your desktop, but be assured that you will need advice along the way. Whether it be from a family member that happens to be there to read your latest article in the Best Business Magazines to see if it flows, or a website that has writing services that you need. There are numerous apps created by app development companies are meant to help you with your business. Some of these companies are just on their way to success. Numerous tools for Facebook and other platforms are designed to make collaborating easier and more effective. Begin to network, you will make business friends that last a lifetime. No one can go it alone and have a successful business.
Entrepreneurs Don't Believe Mistakes Are Mistakes
When making mistakes, it is time to dissect it from beginning to end like a worm in the science lab. This is a time for learning for the entrepreneur. He/she knows that this mistakes will open their eyes to what they could have don't differently and lead to solutions. Entrepreneurs do not live in the problem; they live in the solution. The solution to any mistake leads to a successful outcome in any given situation, and something to put on the list of things not to do in the future. Through research and planning will help to avoid mistakes. Work on your business plan, count your budget, get 822 area code, hire reliable employees, and you are good to go!
Entrepreneurs Don't Believe Putting Off Customer Suggestions
You are shopping on a website and there it is, the place where they ask you "do you have any suggestions?", and today there are some that you think that would help make your visit more enjoyable next time, so you put your two-cents in. The next time you visit the site, nothing has changed. Or you have a complaint that needs to be listened too, and no-one gets back to you. What do you do? Well most of us would not go back. Enough said. Listen to your customers, they are what keeps you up and going.
Entrepreneurs Don't Believe in the Luck of the Draw
Planning is first and foremost in an entrepreneur's successful business secrets. There is not one top business person that will tell you that they did not have a good business plan. You will need this plan before taking one step in the direction of success. There are many writing service providers that can help you with this important part of your business, and if necessary grant writers also.
This is just a small sample of what not to believe in as an entrepreneur. As you grow your company there will be many other points that you will come up with to add to this list, visit us and tell us what you don't believe as an entrepreneur.