50+ Saving Tips That Will Crash the Broke Student Stereotype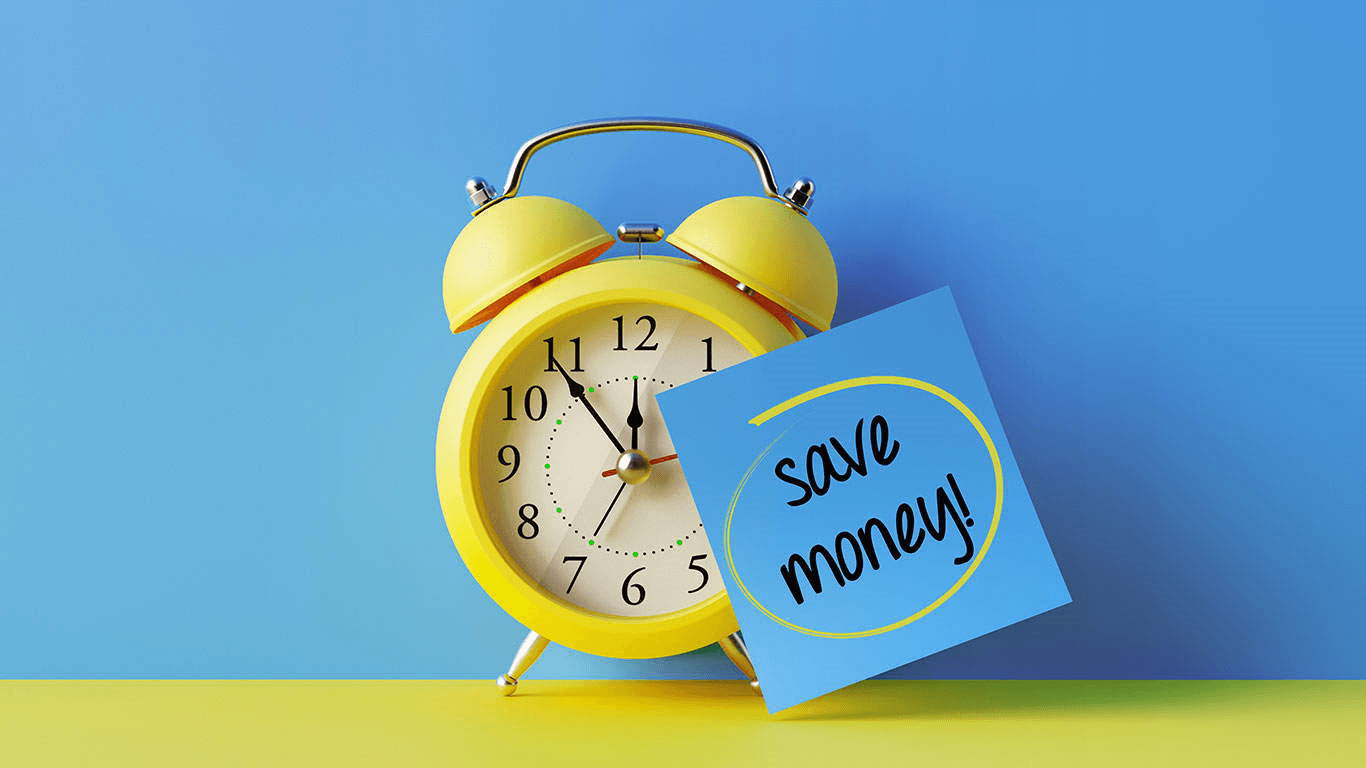 Date:

04 Jul, 2019

Category:

Study
Your college career will comprise some of the best years of your life. Probably. At least that's what they say. Which does kind of make sense, since you don't actually have to start paying off your student loans until you graduate.
In any case, for most people, student living takes quite a bit of getting used to. Juggling education with a budding social life and the responsibilities of independent living on a shoestring budget can be a daunting experience at best.
So today we've put together a comprehensive list of tips to help you transition into a fiscally responsible adult—or at the very least, to teach you a few important college hacks.
TEXTBOOKS
Textbooks are expensive.
Painfully so.
There are dozens of sites on the internet promising free downloads, but don't be too tempted.
If you're on your college campus, then you're probably logged into your university's network, which means that none of your online activity remains hidden.
Illegally downloading an eBook isn't worth getting your internet privileges revoked or finding yourself facing worse disciplinary or legal consequences.
A majority of these websites also carry a slew of computer viruses. Replacing your PC can end up costing you more than an entire year's worth of textbooks.
But don't despair!
Check Amazon for used textbooks. You will often find great deals on books, and you can take advantage of their Student Prime service.
Amazon and Barnes and Noble also offer a rental service. You can rent books for one, two, or three months at a time and then mail them back—all at just a fraction of their original price.
Use textbookrush.com to buy, rent, or sell used textbooks. They now also have an e-book database!
Rent or buy textbooks from chegg.com. They also offer free shipping on orders over $50.
Sell, rent, or buy textbooks from bookbyte.com.
Use bigwords.com and slugbooks.com to compare textbook prices and find the best deals.
If you are an English major, check out bookdepository.com.
Find classics and other out-of-copyright works at Planet eBook or Project Gutenberg.
Use boundless.com for digital alternatives of textbooks with built-in study guides and materials, like flashcards and quizzes.
Check the university library. Professors often put one or several copies of the course textbook on reserve. You can check them out for up to two hours at a time and make photocopies if you need to use them for longer.
Ask your professor if you can use an older edition. They are always cheaper.
While you're there, you can also ask if they have an extra copy of the textbook that you can borrow.
Buy used textbooks from upperclassmen who have already taken the class.
Share with a friend or classmate. Unless it's a very reading-intensive class, you can come up with a schedule to use the book separately or study together.
Keep your textbooks in great condition, so you can sell them once the semester is over.
Check out dollar stores for pens, pencils, notebooks, and binders.
Bulk supply stores tend to offer better deals. Shop together with a few friends or classmates, and buy supplies in bulk to save money.
Keep an eye out for back-to-school sales.
Shop online to find good deals on Amazon and eBay year-round.
Do your supply shopping during the tax-free weekend.
BUDGETING
Yes, it's boring.
Budgeting and preparing for your first-time personal loan is the first tip on everybody's money-saving advice list, and this section probably had you rolling your eyes before you even got past the header.
But the fact remains:
Budgeting is key if you want to avoid being broke.
Besides, a budget doesn't have to be complicated. There's no need to break out spreadsheets or set up a full accounting system.
All you have to do is work out your total monthly income and factor in all of your essential expenses such as rent, utilities, and tuition and fees.
Once you've set that money aside, whatever's left over is yours to do with as you please. Before you splurge on a new outfit or gaming console, though, remember that you still need to eat and get around for the rest of the month.
That's why it's a good idea to break your budget down so you can designate a certain weekly amount for food and travel.
Here are three mobile apps that will make it easier to budget:
mySupermarket is a great tool for planning your grocery list. It automatically calculates your basket total and lets you scan any product to find out where you'll get the best deal in town.
OnTrees Personal Finance securely connects to your bank account, lets you create a budget, and tells you when you overspend and need to cut back at any point during the month.
TopCashBack lets you earn money by listing links of stores that offer cash-back options or giveaways. It also keeps you up to speed with the latest printable vouchers and deals in your area.
TAKE YOUR COOKING GAME TO THE NEXT LEVEL
This may come as a surprise, but you can't actually afford all of that junk food. To make your fiscal woes worse, you're probably chronically overspending on your trips to the supermarket as well.
Cooking for yourself and eating healthy foods provide multiple benefits:
Letting you feel like somewhat of a functional human being as you pummel through the stress of being a student
Making sure you don't end up having to choke down instant noodles the entire week leading up to your next paycheck because you've spent too much on take-out
Keeping you, well, healthy
Here are a few tips to help you up your cooking game and start shopping more responsibly.
Never ever shop on an empty stomach.
The hungrier you are, the less you can be trusted at the supermarket. Every time your stomach growls, your brain will have to struggle with the sheer instinct to BUY ALL THE THINGS. Having a big meal beforehand will likely only make you sluggish, so for optimal results, have a light snack before you go.
Cook in batches.
Making large batches of food once or twice a week will save you the time and effort of having to cook every day.
HOST DINNER PARTIES!
Your dinner parties may not turn out like the perfect image of sophistication straight out of Martha Stewart Living as you dish food onto paper plates and pass around a roll of paper towels.
BUT:
They will almost certainly end up being fun and, most importantly, gentle on your wallet since you'll be splitting the costs.
If you're confident in the kitchen, make a habit of freestyling with whatever ingredients you have available—especially if some of them are about to expire—to make sure nothing goes to waste.
And if you feel like you need guidelines, try some of these BuzzFeed recipes.
Do some research of your own to find your favorite budget recipe blogs or websites, too. In case you`re more into video recipes, you can look for cooking shows at Project Free TV. You`ll definitely discover some nourishing and affordable recipes.
STUDENT DISCOUNTS AND DEALS
To make your budget stretch even further, consider cutting down on certain non-essential purchases and substituting luxury products with more affordable brands.
At the same time, remember to take advantage of discounts and deals that you're eligible for as a student.
myunidays.com offers tons of discounts on brand clothing.
studentuniverse.com will help you save on flights and sometimes even hotel stays.
studentrate.com offers a variety of flash deals and special discounts.
studentbeans.com will let you save on clothing, travel, and even software.
collegebudget.com provides a regularly updated collection of discounts and sales that can be a lifesaver.
journeyed.com offers discounts on tech and software to students, teachers, and schools.
onthehub.com is all about software deals available in your school. Pick your institution, and see what discounts are available to you.
And if you're the type of student that dreams about starting a journey into the world of cryptocurrency, KuCoin Referral Code can help you save money on trading fees.
SCHOLARSHIPS
Chances are, at this very moment, there are thousands of dollars in scholarships that you're eligible for.
The trick is knowing where to look for them.
Here are a few leads and pointers.
Keep checking available scholarships for current students at your university.
There are named scholarships and awards you can apply for during all four years of your studies.
Check out zinch.com for creative ways to win scholarships.
For example, their Weekly Three Sentence Essay Scholarship requires you to write a two-tweet-long, 280-character essay to win $1,000 of cold hard cash.
Create an account to find more scholarships you may be eligible for.
Fastweb.com is another fantastic and free resource for finding scholarships.
It offers a massive scholarship database, including the "Natural Disaster" PSA Video Contest that grants $3,000 to film students and undergraduates with a flair for cinematography. Registered users can also take advantage of career-planning advice and services, as well as a variety of learning tools.
Scholarships.com will probably turn up at the very top of your Google search.
And for a good reason:
It lets you filter scholarships according to your major, year of study, and school location to find scholarships perfectly tailored to you.
Even better, the site looks not only for scholarship listings that fit you but also for potential programs and colleges that can offer you a scholarship if you decide to transfer.
Professional society memberships are more valuable than you may realize.
They provide networking opportunities and will help you find mentors to advise you on your career choices.
Best of all:
They offer tons of scholarships and internships to their members.
Locate the international association of your chosen profession to find out how to become a member.
For English majors, minors, and even just enthusiasts, the Sigma Tau Delta English Honor Society offers a lifetime membership for $40.
Once you become a member, you will be able to apply for junior, senior, graduate, study abroad, summer program, and other named scholarships of up to $5,000.
Sigma Tau Delta also offers a number of internships, including summer and fall opportunities at Penguin Random House, Better World Books, the Washington Internship Institute, and the Sigma Tau Delta Journal.
But there is more:
You can even win a stipend of $500 to $1,500 to help offset your internship expenses!
MAKE MONEY
Budgeting becomes easier as your budget grows.
With a full class load and a fixed lecture schedule, managing a full-time or even a part-time job can be incredibly stressful.
If you're studying internationally, work permits can make matters especially complicated, and you might assume that your only option is a work-study position on campus.
But that's where you're wrong:
There are at least 13 ways you can make money on your own time.
Publish your original academic works or creative essays using Kindle Direct Publishing, and get up to 70% in royalties.
Chances are, you have a few papers and essays that you've slaved over for several sleepless nights just taking up space on your hard drive. This is an especially good option for students in creative or technical writing programs.
You've already put in the work—now you can actually make money off of it!
Sell whatever skills you have by teaching through Udemy.
From yoga to coding to photography, platforms like Udemy let you create video courses that people pay to enroll in.
If you're in a master's or PhD program, offer guided study sessions for undergraduates. If you're an undergrad, tutor high school or middle school students.
Advertise online and offer your services long distance through Skype to make the best of your opportunities
Use your voice to make cash with platforms like Fiverr.
If you love the sound of your voice—and even more so on playback—try your hand at recording audiobooks, or become a freelance voiceover artist.
If you're an artist, start accepting commissions.
Whether you specialize in landscapes or portraits in digital or physical mediums, there are people willing to pay you to create custom pieces for them.
You'll get to define your own guidelines, as well as set your pace and prices.
Use your Photoshop skills to make money editing people's images or doing graphic design work.
Offer image manipulation services, or create custom graphic content like logos, posters, letterheads, book covers, and infographics.
Become a professional freelancer with Upwork, or freelance independently.
Whether you're a good writer, designer, or developer, market your skills to potential clients to find work.
If you're an artist or a graphic designer, consider placing your art on marketplace websites like Redbubble or Society 6.
These sites offer a wide range of merchandise—from clothing to stationery to tech accessories—that you can sell with your custom-made designs.
You also get to set your own commission fees.
If you're a pro cameraman or video editor, shoot and edit for a fee.
The demand for video is now higher than ever before. You'll find plenty of clientele for your talents.
Consider putting original content on YouTube.
High-quality content with a lot of views can earn you quite a bit of cash in royalties.
Once you make a name for yourself as an artist, designer, or any sort of content creator, consider creating a Patreon.
It's easy: you provide certain exclusive content for your fans and followers—your patrons—who pay a subscription fee to view it.
Earn money on social media.
If you have a sizeable following on Facebook, Twitter, or Instagram, take advantage of organizations and businesses who might pay for your likes, follows, and comments.
Offer your services to run a company or organization's social media for a price.
A strong online presence is vital to the success of any business or nonprofit. Offer your media savviness and SEO skills to increase your client's following and improve their Google rankings.