Why You Should Go For HR Certification?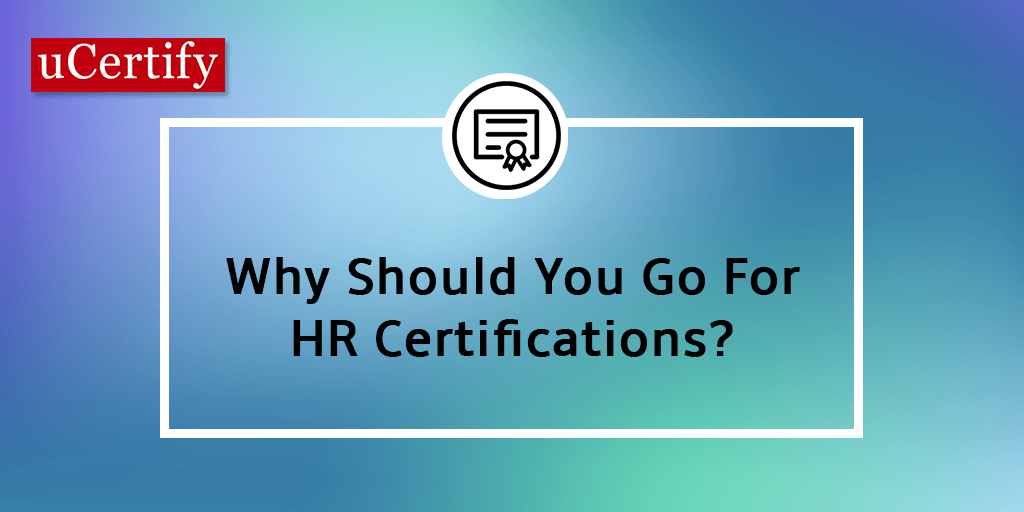 Date:

26 Nov, 2019

Category:

Study
If you are interested in starting a career in HR and decided to prepare for the HR certifications, then you might want to know the answer to this question. An HR certificate is not required to work in the HR field, but it can be a valuable resource for some HR professionals' careers. Hopefully, this article will help you figure out if an HR certification will be beneficial for your career. The research reported that 34.2% of all HR professionals have at least one HR certification. And it is reported that HR certified professionals receive more promotions and achieve career success more quickly than non-certified professionals. The HR certification can help you prove your knowledge base. This can prove to be a great way to supplement your education and make sure you know your stuff. This is evident from the research that HR certified professionals receive 31.6% higher pay than someone without certification and this percentage is going to increase in the coming years.
This is evident that an HR certification can benefit your career, but it is not necessary to start preparing for the exam today. You can easily start your career with your undergraduate or master's degree in human resources. Earning a certification later in your career will refresh your knowledge and help you stand apart in the job market.
HRCI offers various certifications to help train HR professionals on additional skills. There are certifications available for every level of experience. Some of them are listed below:
The HRCI PHR certification validates your expertise in the areas of workforce planning and employment, strategic development, human resource development, and risk management. It is designed for HR professionals who focus on program implementation. The professionals should have two to four years of professional work experience in all HR disciplines.
The HRCI SPHR certification is designed for HR professionals who design and plan, rather than implementing HR policies. The professionals should have four to seven years of HR experience, have complete knowledge in all HR disciplines.
An HR certification requires real investment, both in time and money. Carefully consider your career path and select the right certification for you. You can check out our course, we offer comprehensive courses that will help you prepare for the HR certs. Good luck with your studies!