10 TIPS to Write Amazing Content for Your Blog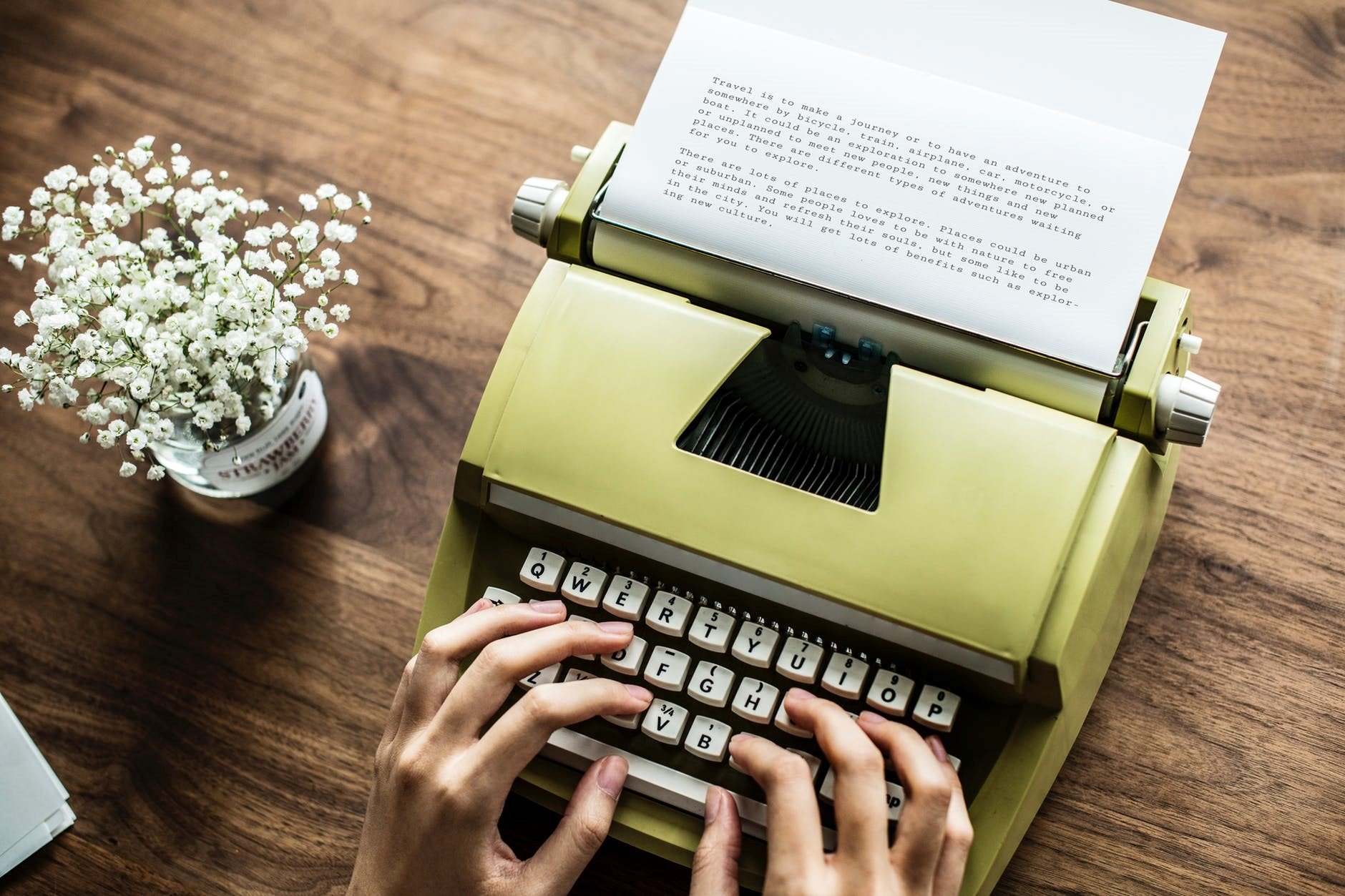 Date:

04 Jun, 2019

Category:

Writing
Do you really need to think about creating good content? Is it just about getting started? Never produce something by random, but instead, strategically plan your content and have everything thought and planned out, and analyzed. Know that great content creation takes time and requires commitment. Here are ten tips that will help you write amazing content for your blog.
1. Is blogging for you?
Want to create good content? Do you think it's fun really? Do you have enough time and inspiration? Creating good content takes time and commitment. How many hours a week are you prepared to invest in blogging? Do you agree to keep up a frequency while delivering qualitative content? Just think through this before you get started and start creating content - whether you're writing as an individual, working for a business or working as an influencer. The last thing you want to do is create, for example, Tech Blogs, write a few posts and then quit because of lack of inspiration, commitment, or inspiration because that will only be a waste of time. In order to drive benefiting results, you need to blog consistently.
2. Post a strategy
What is your passion? Or what topics are your company's key subjects? That's what you should write about. Define a range of topics or heart issues, and then stay aligned with them. Of course, you can sometimes go outside the frame, but it's good to be specific and focused on a few key areas as it helps you put your focus where it needs to be, and helps you create a coherent content schedule throughout your blog. Do not skip days when posting as at the beginning consistency is key to success. Plan your posts beforehand, create a schedule, by using Google Calander, for example. This is the most easy-to-use and simple tool. Even if you receive google calendar error 404, their support and complete guides will help to solve your issue.
It is also easier to get many readers when you have a clear direction. Also, decide who you want to reach with your content. Draw up a few characters, then your intended readers, and name them. Think about what their interests are, what they like and dislike, what they consume and read about and so on. Then think about how you can write in a way that attracts and interests your target audience. It is also important that you set a frequency. That is, how many posts per week are you going to produce? Then stick with it. Consistency really is key.
So - what type of content should you have in your blog or on the channel you are currently using? How should you angle it? It's hard to say what's right and wrong, but a common factor for what is often classified as good content is that there is a "What's in it for me", in other words, a value proposition for the reader. This means that what you write has a value for the recipient and the reader.
What do you usually read? Start from that and create your content accordingly.
3. Focus on quality
A lot of people when starting out blogging focus on quantity rather than quantity, however, with so much content already out there, the only way to stand out in the competitive landscape is to produce content that is higher quality than everybody else's. Back in the days, the quantity was what mattered, much because the competition on Google was not as tough, and also because there were other methods that you could optimize your article to rank well on Google.
Don't forget about grammar! Having error-free content is only a matter of having a good command over the English language. Blogging is no longer a number's game, so make sure that you produce high-quality content above all.
4. Write evergreen content
Remember to occasionally mix your "regular" posts with more sustainable posts, evergreen content - that is, posts that are equally interesting and valuable in six months, or why not in two years, as they are today. These are posts that people come to by googling as they continue to improve year after year.
5. Remember to link!
Remember to always link, both internally and out to others. By internally, we mean that in your text you can link to other blog posts and articles that you have written on your site.
And with links to others, we mean that you can link to other blogs, - blog colleagues or people in the same or other industries - pages or products. Of course, this should always be done with relevance and not just for the sake of linking. First of all, there is some kind of know-how and tag to link and secondly, it increases the user-friendliness of your readers. In addition, you also win yourself by doing it as Google loves links, both in and out of sites, and they reward content on the sites that link and which are linked to. You can also use a custom URL shortener for this purpose.
6. SEO optimize
Working with SEO, Search Engine Optimization means that you type in a way so you get up high when people search online. The best part is that the way you write successful content is by writing for the user first and Google second, because Google strives to provide their users with a good user experience, and this is done by writing high-quality content art is easy to read, appealing for the eye, split up, and isn't a wall of text.
7. Share your posts
The posts you think are extra good are the ones you spread in your social channels. For example, if you blog several times a day, then it may be a little bit much to share all posts. Instead, select the content that you are really happy with and promote them through your social channels.
For example, if you write a company blog, you can set a frequency to write a blog article a week and always spread it in your social channels.
8. Just write when you want to
Now, you probably think of yourself, but then no or one a few articles will be written", but here's the deal: I do not mean you should ignore deadlines and ignore to write completely.
Instead, I meant aha you should write when you feel inspired to do so. If you don't feel inspired, you cannot produce good articles. Adding inspiration comes your passion, your creativity, and your joy to shine through what you write.
Sometimes you may lack ideas, be tired, have a had a bad day, etc., then don't write! It's ok, we all feel that way sometimes. If you're in the mood, start writing immediately. Also, find ways that you can get into the mood and become inspired so you can write your blog posts more often.
9. Be personal
This is becoming more and more talked about within blogging. It's not enough that you write about interesting topics, those who read your blog want to know who you are and what you think. So 1) Can you be personal in writing and in the language you are using 2) Can you tell me more about you or the company in the appropriate places in your articles (anecdotes are loved by people) or 3) you share your own opinions and opinions thoughts on the subject you are writing about. What does your blog and your readers fit? The more personal you are, the easier it will be for you to build relationships with your audience and make them more loyal.
10. Remove and avoid fluff
Your readers are reading not only reading for the sake of reading - they want to learn, be inspired, and get some kind of value. Remove any fluff that doesn't provide any value to your readers Always read your article just before publishing it after a while after having written it. A good method is to read the text, sleep on it, and then return to it with fresh eyes. Read the next day and find out if it's as good as you thought it was the day before. Maybe it came with some insignificant "fluff" that you can remove to create an even better article?
Conclusion
Blogging is an extremely effective marketing strategy. But to become a professional blogger you need to know common mistakes to avoid.
Today, more businesses than ever have their own blog, simply because it has proven to be so effective. But simply setting up a blog without any real strategy is not enough in today's competitive landscape. Today, You need a clear-cut strategy for your blog, and you need to focus on creating high-quality content that is much more extensive and in-depth than your competitor's. If you can do all of this, blogging will prove to be tremendously successful, and yield you great results.
About the author
Jens is the editor-in-chief and co-founder of Veloce International marketing blog and the influencer directory Veloce Network. He is also a contributor to Millenary Watches journal.